Knitting is a very popular activity in Iceland, and Let's Travel can let you in on the fun on one of our great knitting tours. Enjoy a private guide and professional knitter in a one-on-one session. We offer tailor-made trips for you and your group.
Knitting with a private guide and professional knitter
The Woollen Circle in southern Iceland is the knitting counterpart to the popular Golden Circle route which includes the spectacular waterfall Gullfoss and the namesake of all geysers, Geysir. Just as you can experience the most popular natural wonders of Iceland while traveling the Golden Circle route while traveling the Woollen Circle you can experience both Iceland's unique countryside and see some high-quality Icelandic handcraft. Southern Iceland is home to a number of ambitious companies which all use wool in an environmentally friendly and sustainable way.
Hespa is an open plant dye studio where visitors can learn about the old tradition of plant dyeing and observe the dyeing process. You will also find a wide selection of plant-dyed wool yarn for sale and a range of knitting and crocheting kits with patterns in different languages.
Thingborg is a woolen store selling unspun wool, yarn, handmade specialist knitting products, wool sweaters, and other knitted goods as well as lambswool "lopapeysa" (traditional Icelandic sweater) and hand-dyed yarn.
Uppspuni produces exceptionally soft 100% Icelandic wool yarn from their own sheep in a family-run "mini-mill".
For tours more focused on exploring Iceland's natural beauty click here
Where to stay?
1. Hotel Selfoss 4*
Located in Selfoss about 60 km from Reykjavik for 4 nights. On the banks of the Ölfusá River, this contemporary hotel is a 4-minute walk from the river. Cozy rooms and suites offer free Wi-Fi and flat-screen TVs, as well as a fridge, tea, and coffee making facilities. Some quarters add sitting areas and/or ornate 4-poster beds.  Breakfast and parking are complimentary. There is a refined restaurant offering river views, as well as a vibrant bar, and a guest lounge with a fireplace. Other amenities include a day spa, a heated outdoor pool, and conference facilities.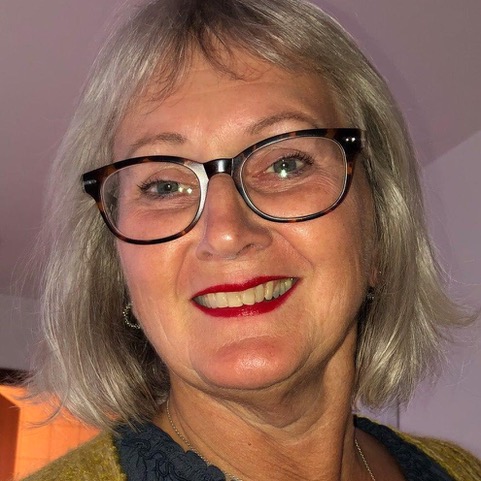 About Maria
Maria Hrafnsdóttir is a keen knitter, having knitted for most of her life. Her mother taught her to knit when she was 6 years old and she has been knitting ever since. She knits for her family, friends, for her children when they were young, and now for her grandchildren. Knitting has been a hobby and craft in her family through generations. Her grandmother knitted Icelandic lopapeysa for customers as did her mother.
Maria is a teacher and a librarian working part-time as a high school librarian in Hafnarfjörður. She also works part-time in a knitting shop where she assists customers with all their knitting needs, from helping them choose patterns to which yarn they should use. It's her favorite job.