Just because you are far from home doesn't mean you have to miss your workout. Why not check out one of the many CrossFit boxes conveniently located in the capital area?
CrossFit is a fitness program that offers a high intensity full body workout. It combines elements of weight lifting, running, rowing, core training and more. The program is designed to challenge the world's fittest but also with the view that everyone can participate, regardless of experience or skills.
Iceland is probably best known for its natural beauty, some of the largest glaciers in Europe, and some of the most active volcanoes in the world. But Iceland is also home to two two-time winners of the CrossFit title "Fittest on Earth," which may account for the popularity of the sport in Iceland.
Annie Thorisdottir and Katrin Davidsdottir have both won the title "Fittest on Earth" twice and Sara Sigmundsdottir came in third place at the 2015 and 2016 CrossFit Games. Björgvin Karl Guðmundsson also came in third place at the 2015 CrossFit Games.
Those who are part of the CrossFit community may be wondering where the surnames "dottir" and "son" are so common in Iceland. There's a simple answer for that. Traditionally, Icelanders' last names are their father's or mother's (or sometimes both) names combined with the Icelandic word for daughter, "dóttir", or son, "son". In English, Annie's name would be written literally as Annie, Daughter of Thoris. Thanks to the success of Icelandic women in the sport, dóttirs are gaining worldwide recognition.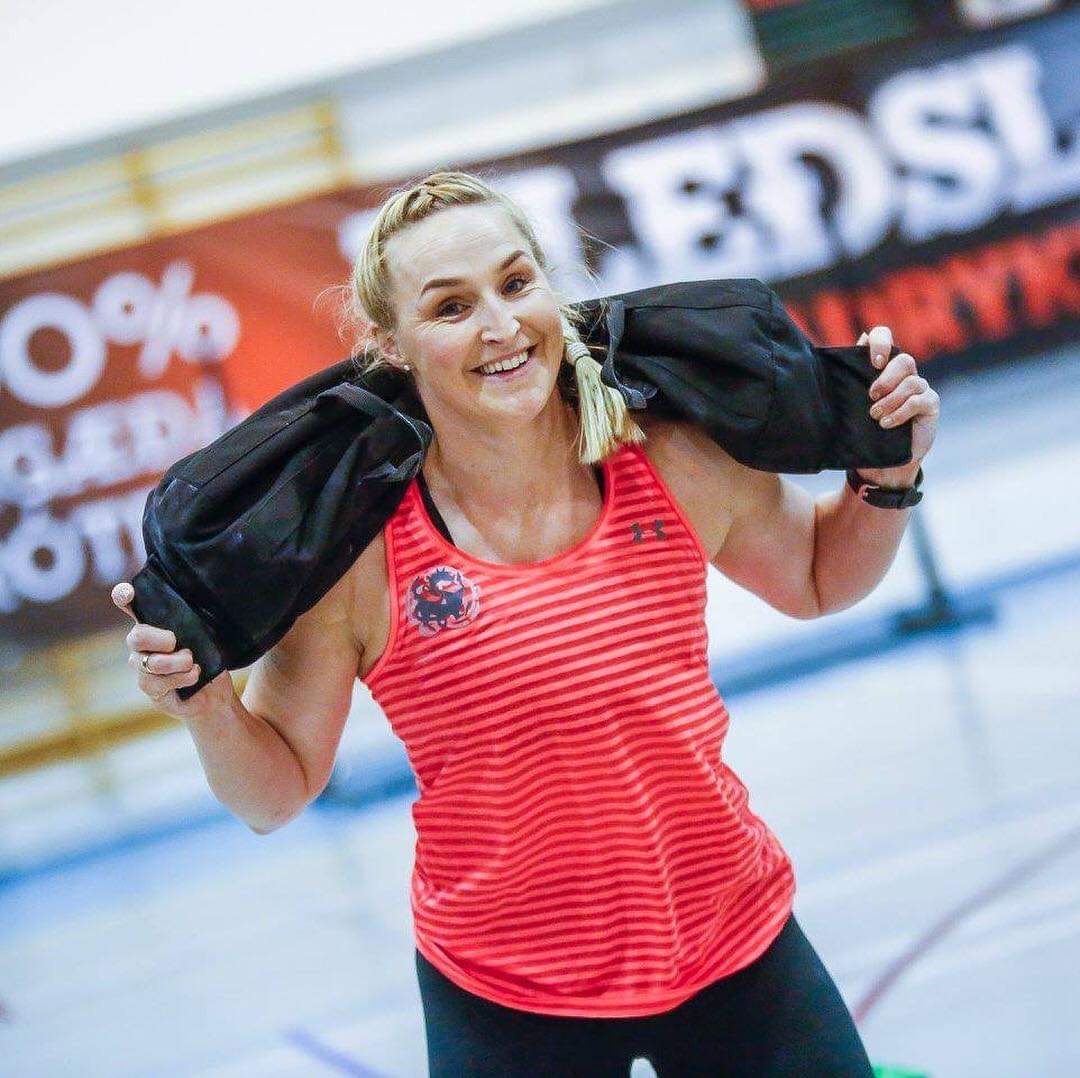 CrossFit with Erla
Erla Guðmundsdóttir, (daughter of Guðmundur, #DOTTIR) is a 40-year-old, mother of 3, a Crossfit coach, health coach, baby swim instructor, and PE teacher with a master's degree in Sports Science.
Erla began CrossFit in 2009 and is still going strong. She began coaching CrossFit Sport in 2010. She has competed at regionals twice as an individual (2010 and 2011) and once on a team in 2013 when her son was just 6 months old. Since then she has competed in national championships and masters competitions in Iceland and abroad.